As your local water utility provider, we strive to keep you continually updated on all matters related to your water service. If you do not find the information you need, please contact our office and we will gladly assist you!
Out of concern for our District's staff and resident's safety, in light of the coronavirus
(COVID-19), our office will be closed to the public effective March 17, 2020 at 5:00 p.m. until further...
November 2020 Directors Election information are provided in the following options in just one click: English, Spanish, Traditional Chinese, Vietnamese.
You can click here to be directed to the...
NOTICE OF LEVY OF ASSESSMENT BY MUD 50
Kodiak Crossing Homeowners Association, Inc. (the "Association")
Amount to be levied: $5.00, in addition to the water/sewer fees starting October...
Dear Residents:
In accordance with our District's Rate Order, delinquent accounts will have until the shut off date to pay the balance in full. TO AVOID WATER DISRUPTION, PAYMENT MUST...
Wholly funded by Texas Water Development Board DWSRF
This project includes improvements to Water Plants No. 1 and No. 2. Water Plant No. 1 Improvements include booster pumps and booster pump...
Please click the document below to read about the new water plant improvements.
To Download the Public Notification Letter click here...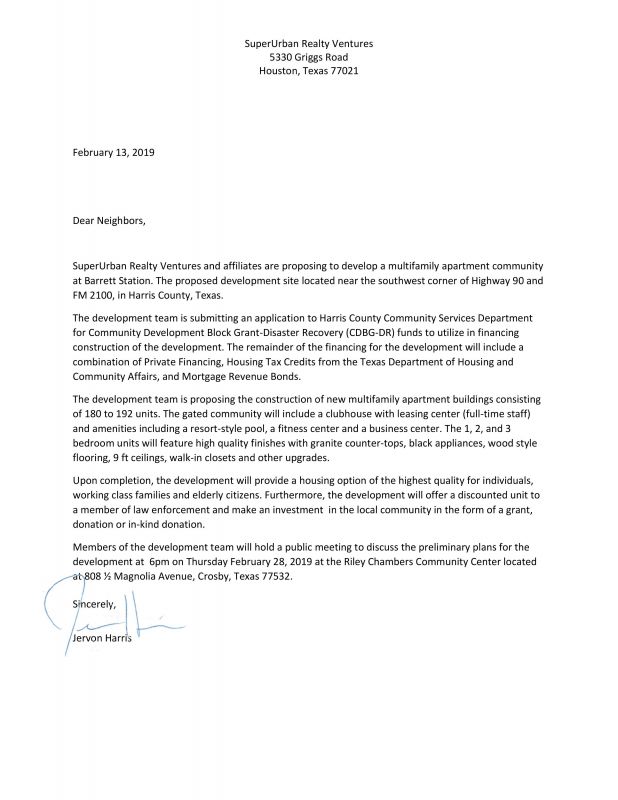 To Access the Notice to Bidders regarding Sealed proposals for Smart Meter Installation Project please click here....
Please CLICK HERE to read about our new district manager Ms Dara Eng.